Situated in downtown Athens, Indie Scent is a family-run, brand new Cosmetics & Beauty Supply gift shop. It offers luxury products in value-for-money prices. Perfumes, body lotions, oils, candles and soaps are part 
of the wide variety line of products that are available at Indie Scent.
I was briefed to create Indie Scent's corporate identity, including the shop's logotype, product labels posters and business cards.
LOGO INSPIRATION
The name of the store was my primary stimuli for the brainstorming process.
1.       The word scent by-default reminded me of a flower, and tulip seemed the right one so as to depict the obtainable luxury that Indie Scent is all about.
The real challenge though was how to express "Indie" in a tulip image.
2.       Indie derives from the word independence. So, I had to blend another clue into the picture. Perfumes often represent our character. What if I could combine a personality trait, like independence with a figure? ... maybe a character? Or .. an animal? ... a CAT? "What can be more independent than a cat?"
LABEL INSPIRATION

Following the indie style of the shop we thought of giving each perfume an "independent" feature, so as to differentiate them. Song lyrics seemed the right way to go. By studying hundreds of songs, we found the lyrics that suit perfectly the genre of each product. 
I hope you like the result.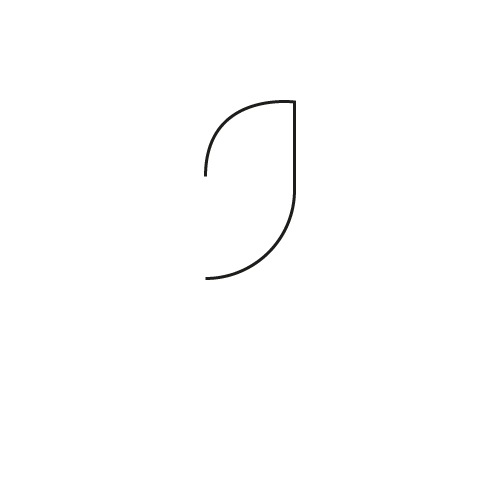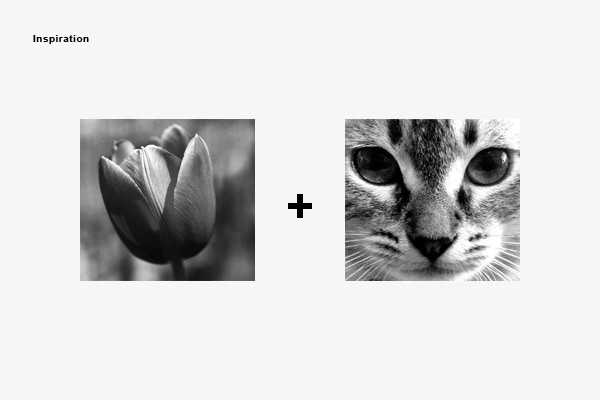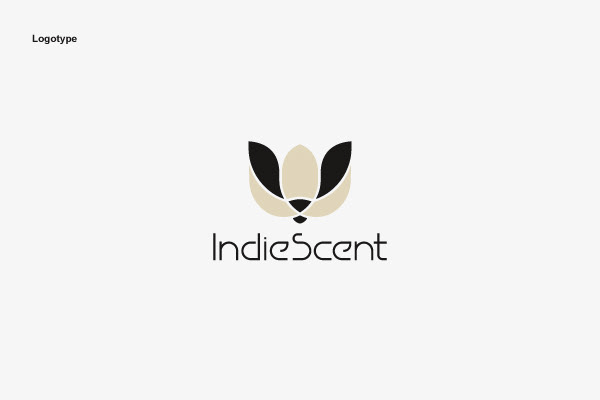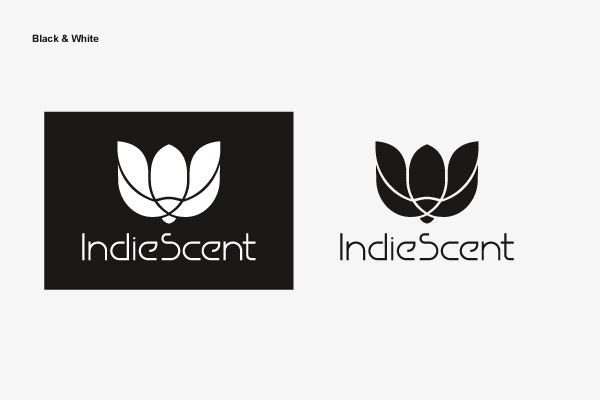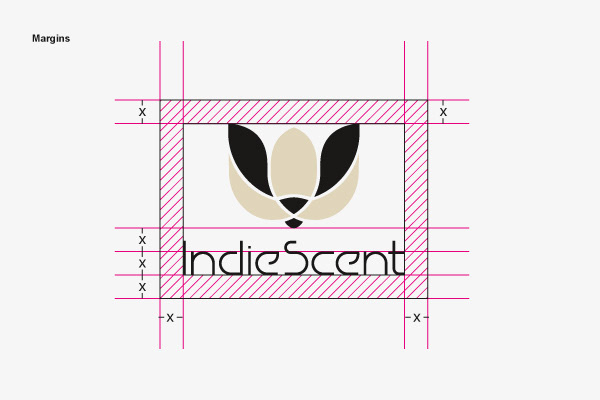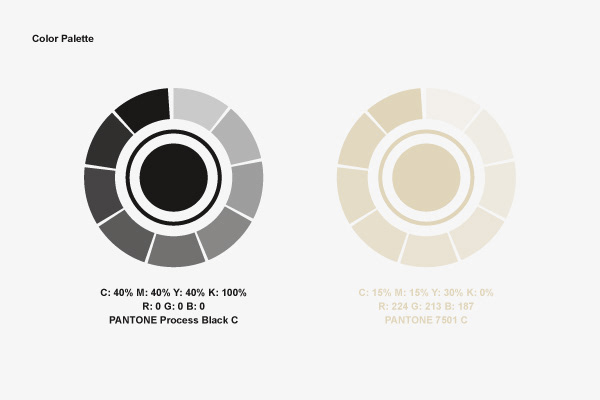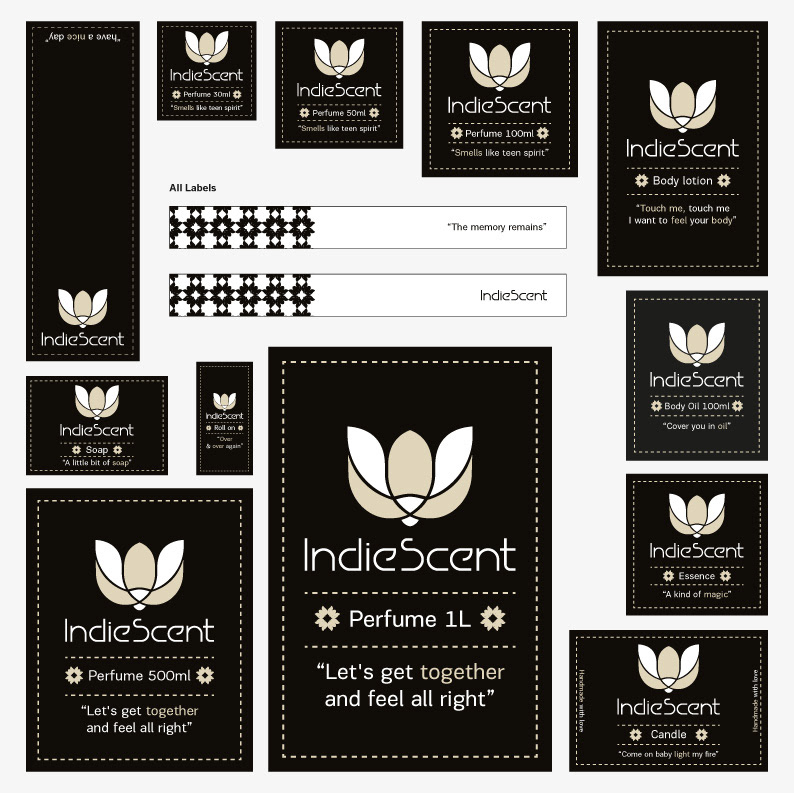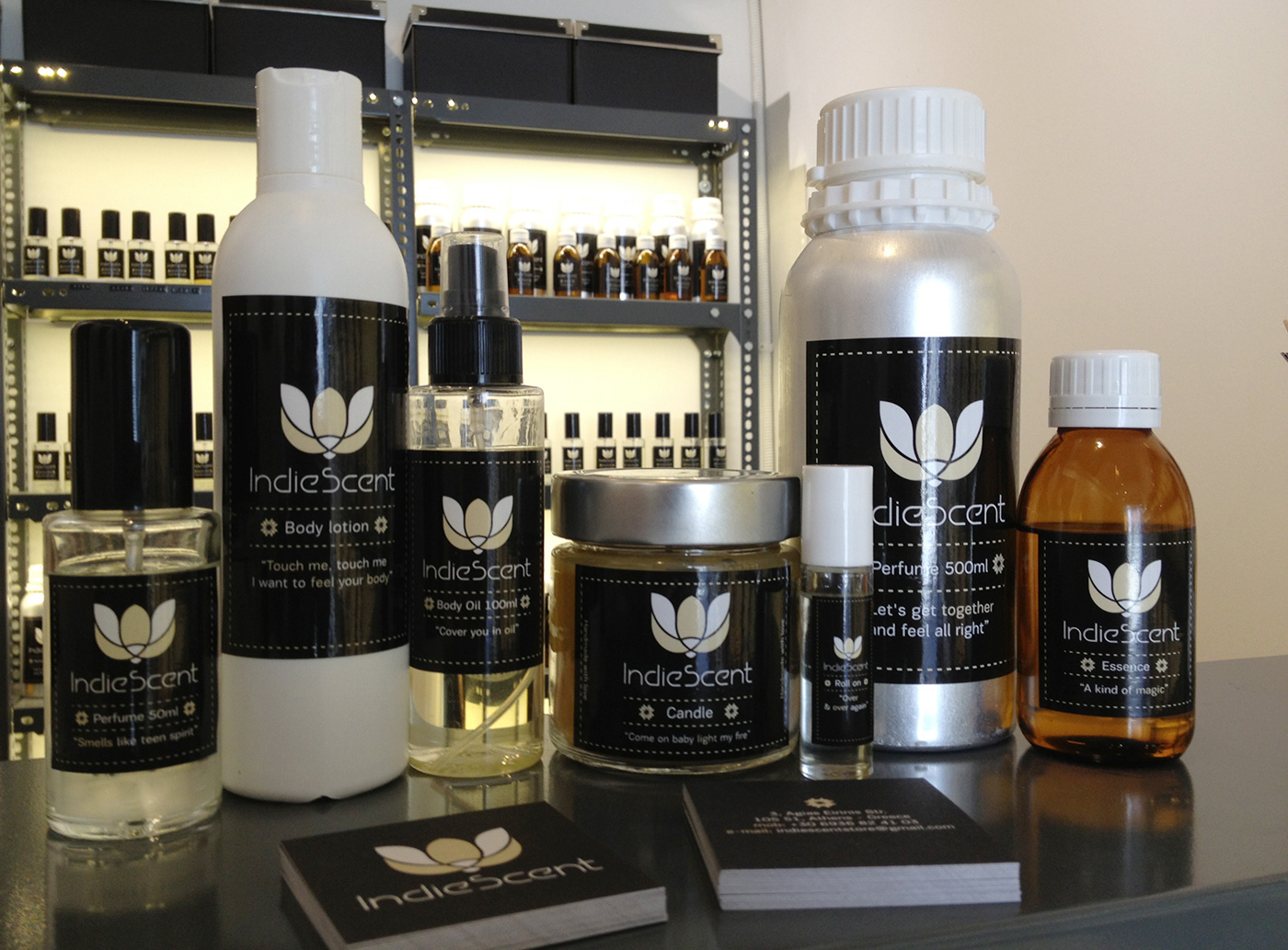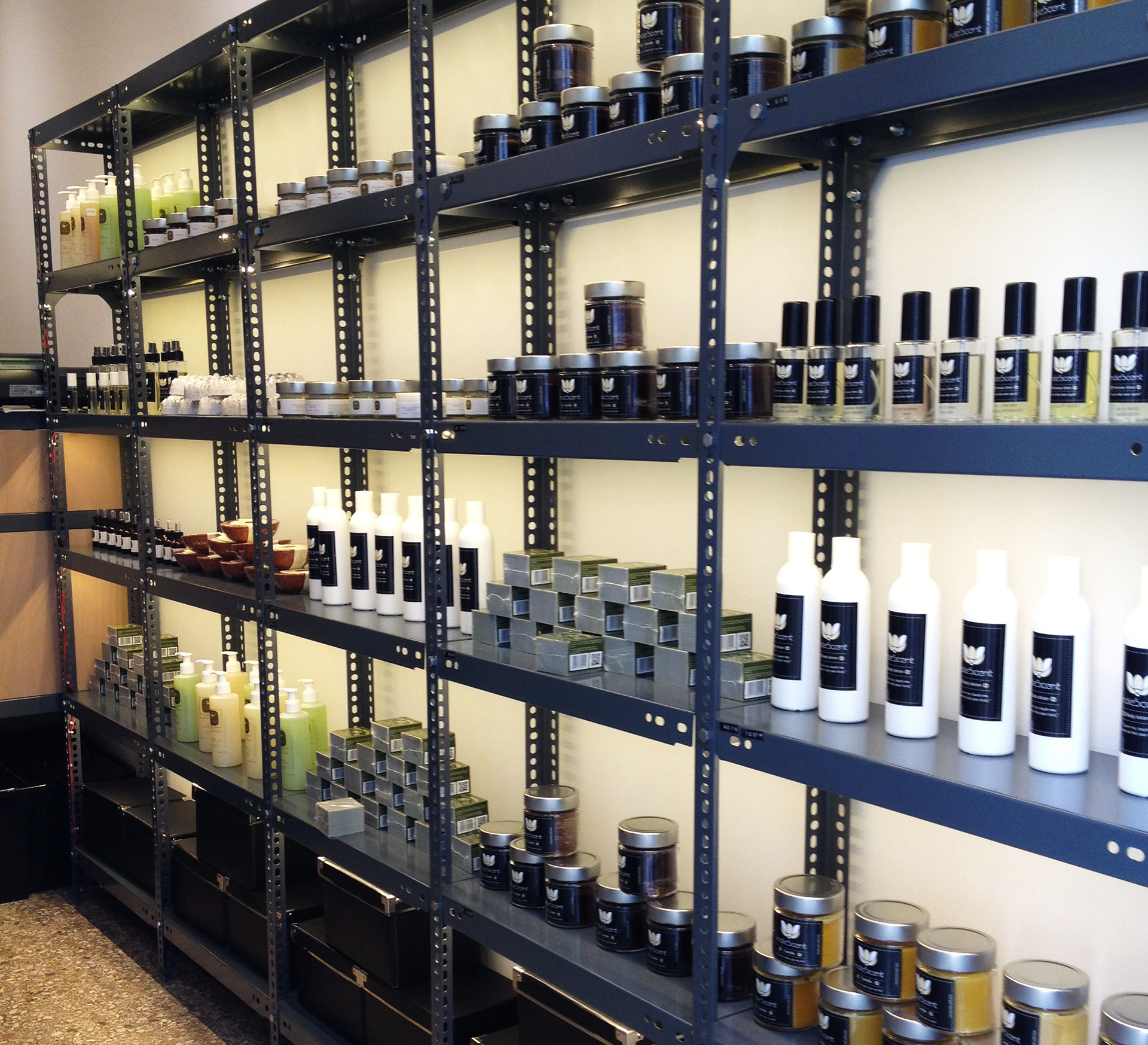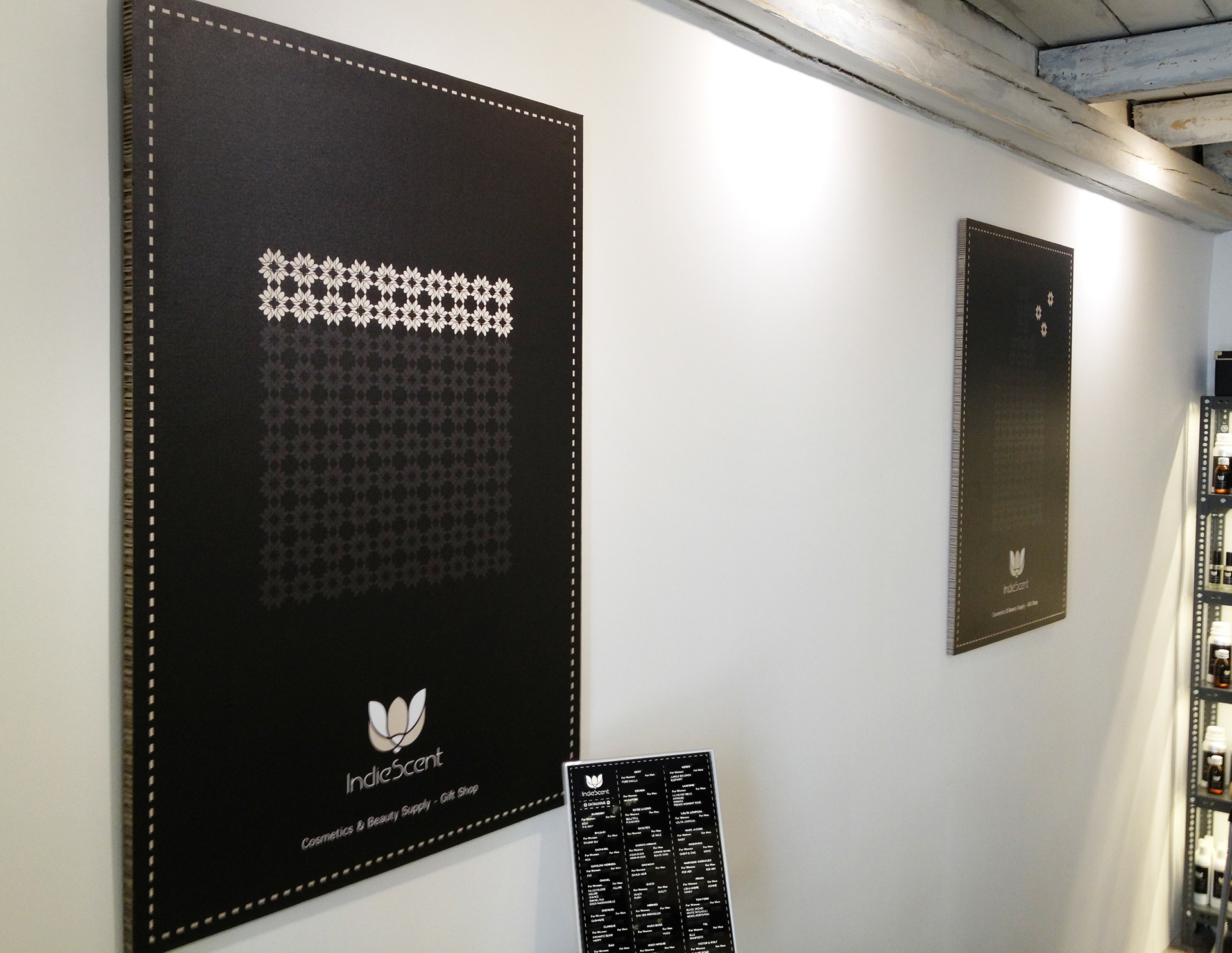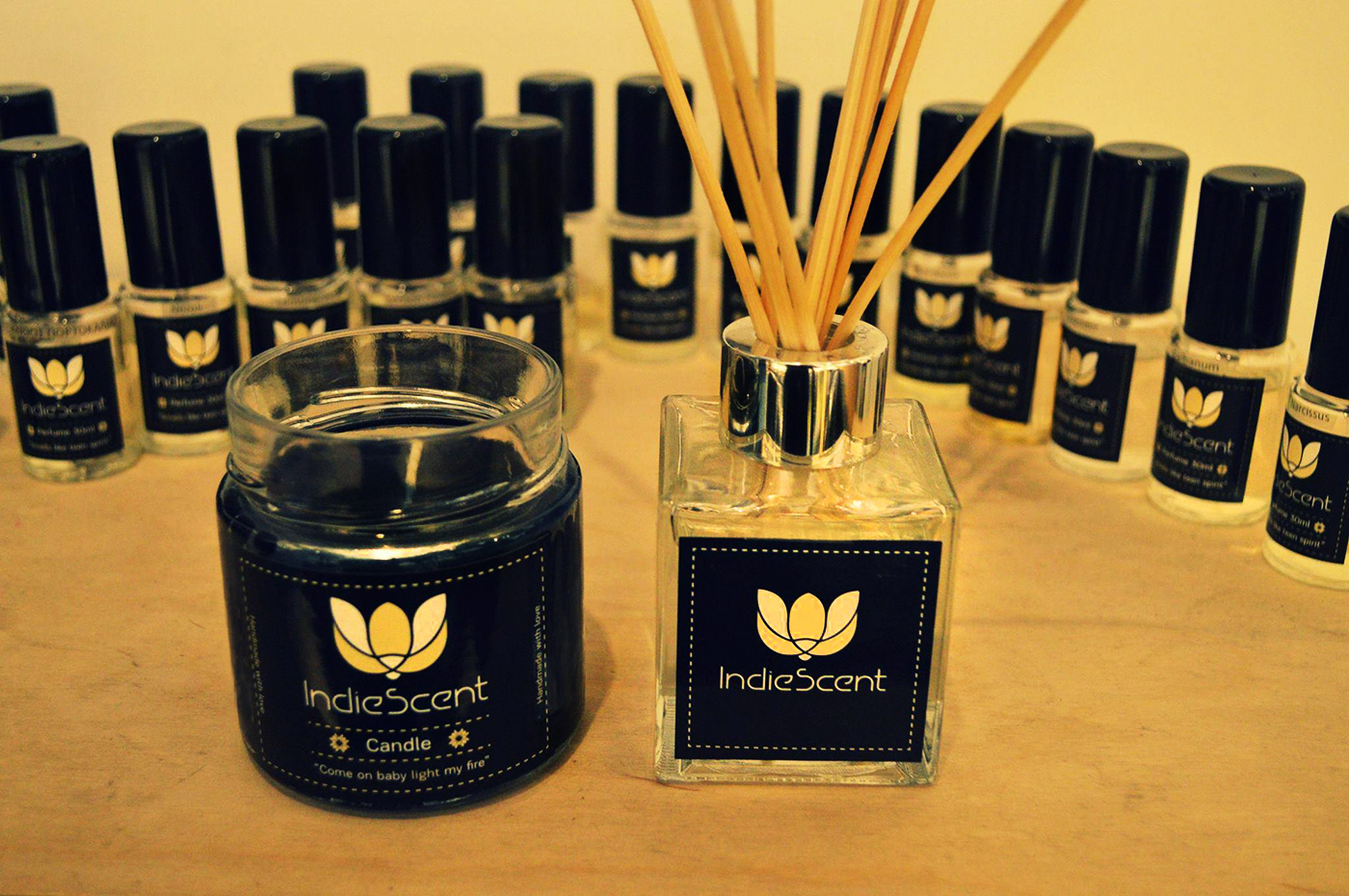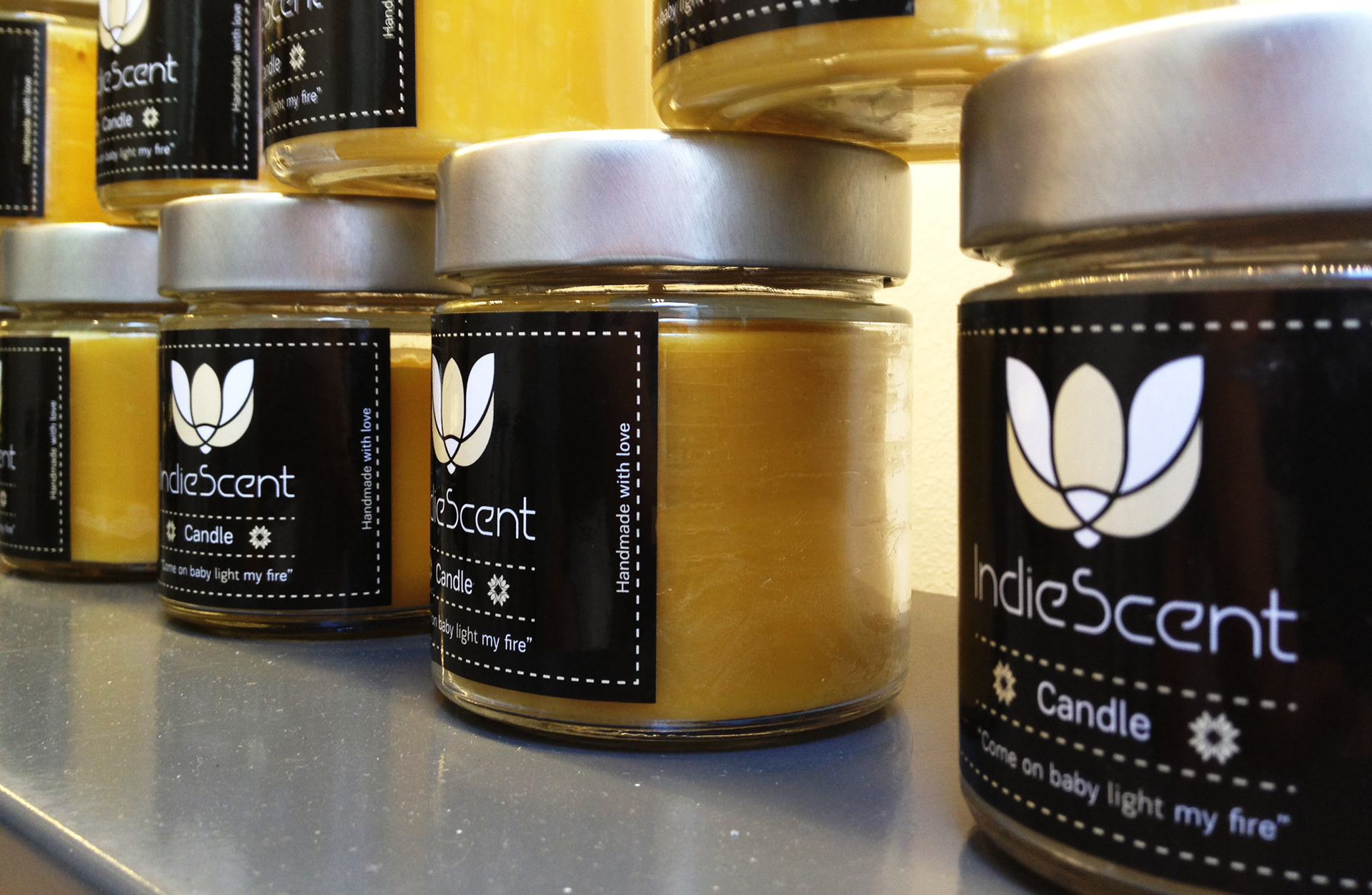 Indie Scent
Thanasis Kamenidis
Thanasis Kamenidis